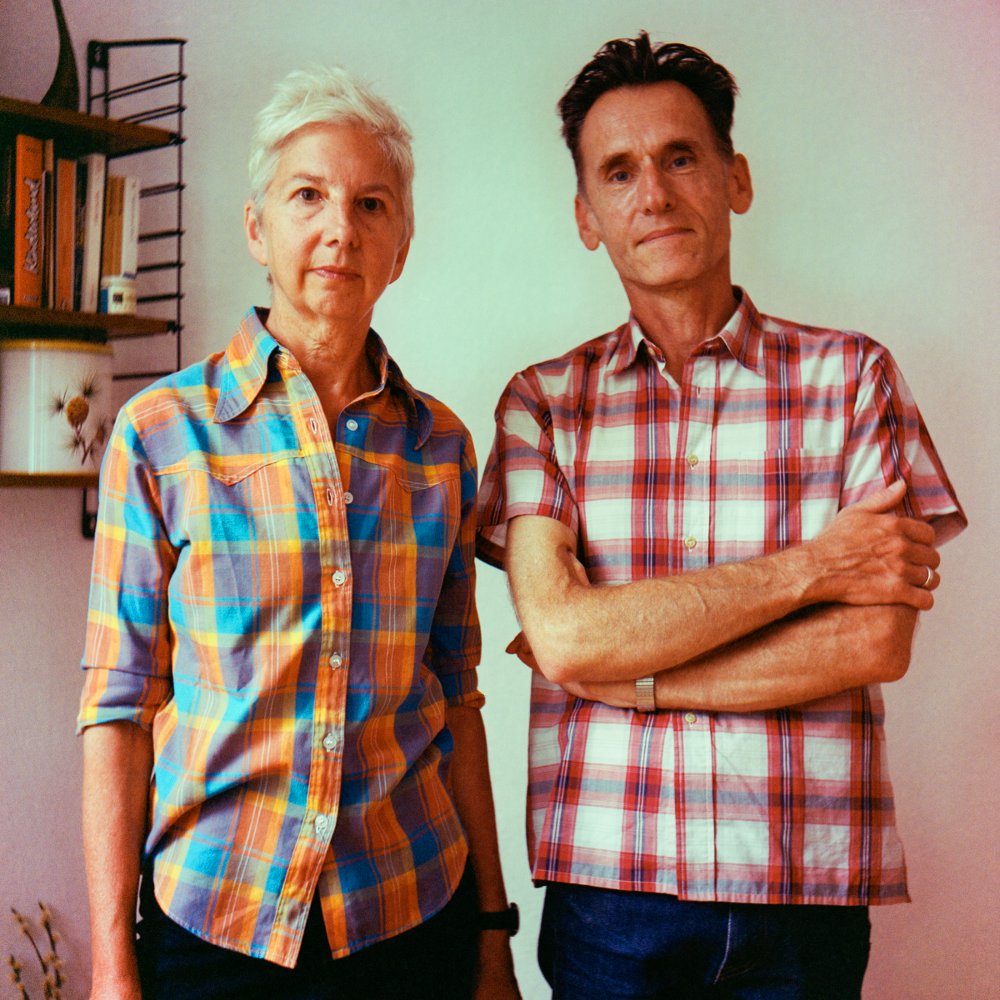 As 2019 draws to an end we have a couple more interviews with participants of our second Postcard Salon which took place at the beginning of this year. Back in July I met up with Louise Crawford and Stéphan Guéneau, artist couple from Scottland and France respectively. We speak about their series 36 Related Objects, their love of large format analogue photography and the inevitable transition to a digital workflow.
----------
Louise Crawford (Scotland) and Stéphan Guéneau (France) work on large format analogue photography (4X5), 16mm films and installations. They live in Paris and Berlin.
Louise Crawford studied at Falmouth School of Art in England followed by a postgraduate year at the Düsseldorf Kunstakademie. Stéphan Guéneau studied in l'École des Beaux-Arts de Rouen in France and in the Hochschule der Künste in Berlin. They are both Le Fresnoy — Studio national des arts contemporains alumni.
They have been collaborating since 2000. Recurrent themes throughout their work are; an interest in contemporary history and its impact on urban space and landscape, film —and the film noir aesthetic—, the archive as document/as artwork, the half-tone image and its relationship to history, archiving and cataloging.
In April 2019, they had a screenprinting residency with Atelier #808080 in association with La Maison Julien Graq; in 2016, a post-production residency with Light Cone in Paris to re-master and digitize 2 film works and in 2014 were chosen for an Écritures de Lumières' academic photography residency at Pierre & Marie Curie college in Bolbec, Normandy. In 2010 they were commissioned by the Goethe Institut and the French Alliance in Glasgow to produce a series of photographs celebrating the 20th anniversary of German Reunification shown at Street Level Photography Gallery during Glasgow International and in 2008 they were commissioned by L'Onde Art Centre outside of Paris to produce a series of photographs exhibited in advertising panels throughout the city of Velizy-Villacoublay.
----------
Interview with Louise Crawford and Stéphan Guéneau recorded by Michael Dooney on 30. July 2019 in Berlin, Germany.
LOUISE CRAWFORD AND STÉPHAN GUÉNEAU
JARVIS DOONEY
SEBASTIAN DE LA LUZ
MICHAEL DOONEY