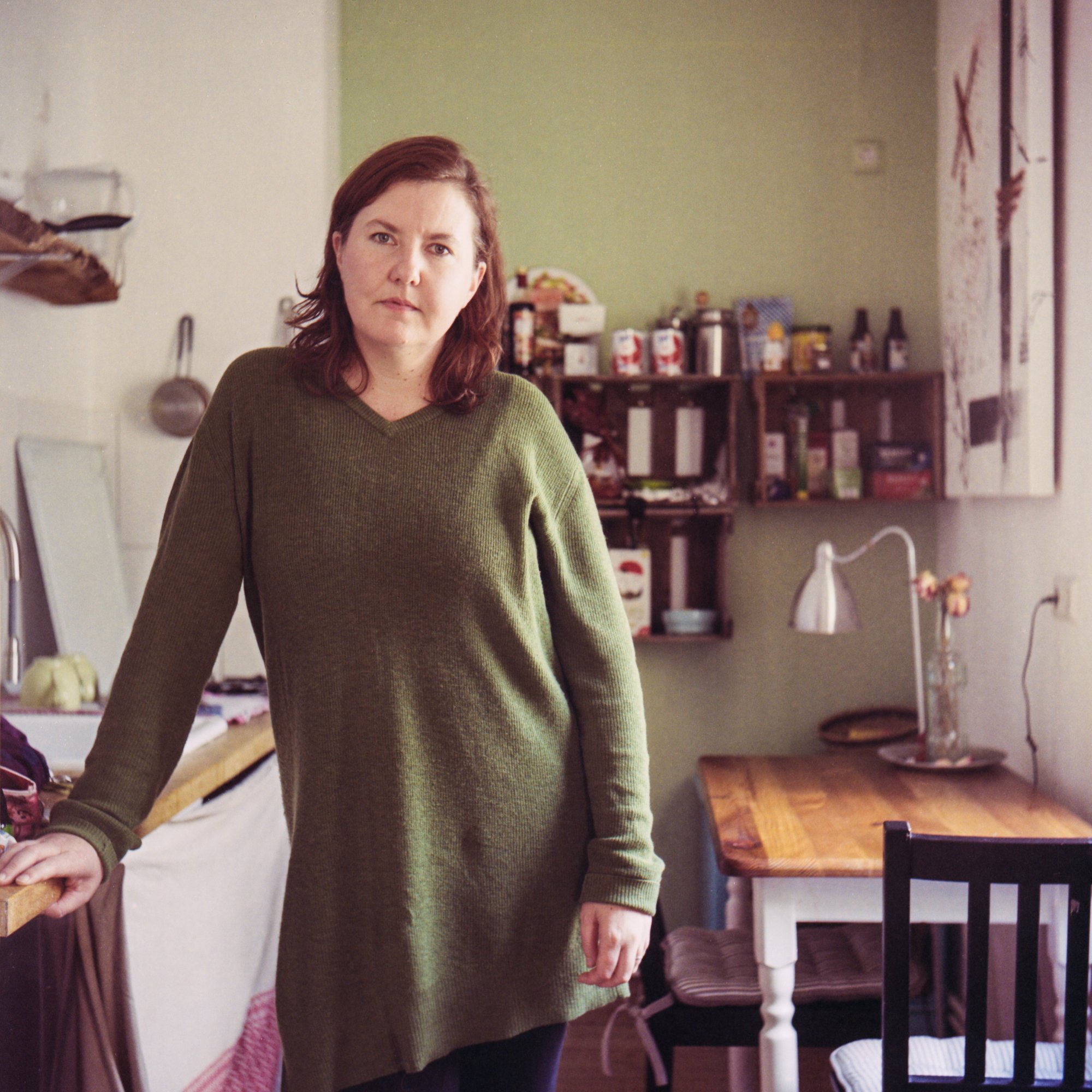 The interview with Kate Robertson & Jeffrey Noro was recorded with Michael Dooney on Saturday 29. September 2018 at Jarvis Dooney Galerie, Berlin.
Hard to believe that is has already been a month since Berlin Art Week and the opening of the 8th EMOP Berlin, European Month of Photography festival. During that time we presented three significant solo exhibitions throughout the city:
Australian Embassy Germany: Derek Kreckler
Jarvis Dooney Galerie: Kate Robertson
Künstlerhaus Bethanien: Anne Zahalka
We were lucky enough to have both Kate Robertson and Derek Kreckler visiting Berlin during this very busy time, and took the opportunity to recording individual interviews with each of them. Sophie Dumaresq, who we exhibited a few year ago was also in Berlin for EMOP, an interview with her will also be online soon.
Kate Robertson is an artist we've been exhibiting since 2014 when we presented her series Celestial Body Model during our Transcendental abstract photography group exhibition, since then we've curated work from her Dust Landscapes series and Cosmic Walks into other shows, however this will be her first solo exhibition with us and also her first international solo exhibition.
RECORDING THE MEDICINAL PLANTS OF SIWAI, BOUGAINVILLE
This photographic series documents medicinal plants from the Siwai region on Bougainville Island (Papua New Guinea) at a time of significant change in its cultural and political landscape. It considers new photographic modes for sensitively engaging with deep and living histories, by aligning analogue and digital characteristics found within the image and local knowledge systems.
Lumen prints are created on location in a cameraless method, through a reaction between environmental elements such as sunlight and plant extractions and light-sensitive paper, resulting in a residual imprint of the plant's chemical properties. The lumen prints, in their latent state, journeyed to Australia for a digital "fixing" process and are translated into data through the scanography process.
The series acknowledges the communities (urgent) desire for equilibrium between traditional and new knowledge systems, to allow both to thrive in an increasingly global society.
EMOP BERLIN, EUROPEAN MONTH OF PHOTOGRAPHY
JARVIS DOONEY GALERIE
KATE ROBERTSON
MICHAEL DOONEY